TRAINING : SCAFFOLD, INDUSTRIAL HEALTH &  SAFETY
Coatsman provides Scaffold Training in association with Scaffold Training Institute, Texas USA and Safety Training in compliance of OSHA standards for people working in infrastructure and Oil & Gas industries.
First Training course conducted on 16th August, 2011
Till date successfully completed : 350+ batches
Total certified crew : 8000+
TRAINING COURSES:
SCAFFOLD BUILDING
SCAFFOLD INSPECTION / SUPERVISION
RIGGING & SLINGING
WORK AT HEIGHT
RESCUER
RESCUE PLAN PREPARATION
FIRE FIGHTING
CONFINED SPACE ENTRY
FIRST AID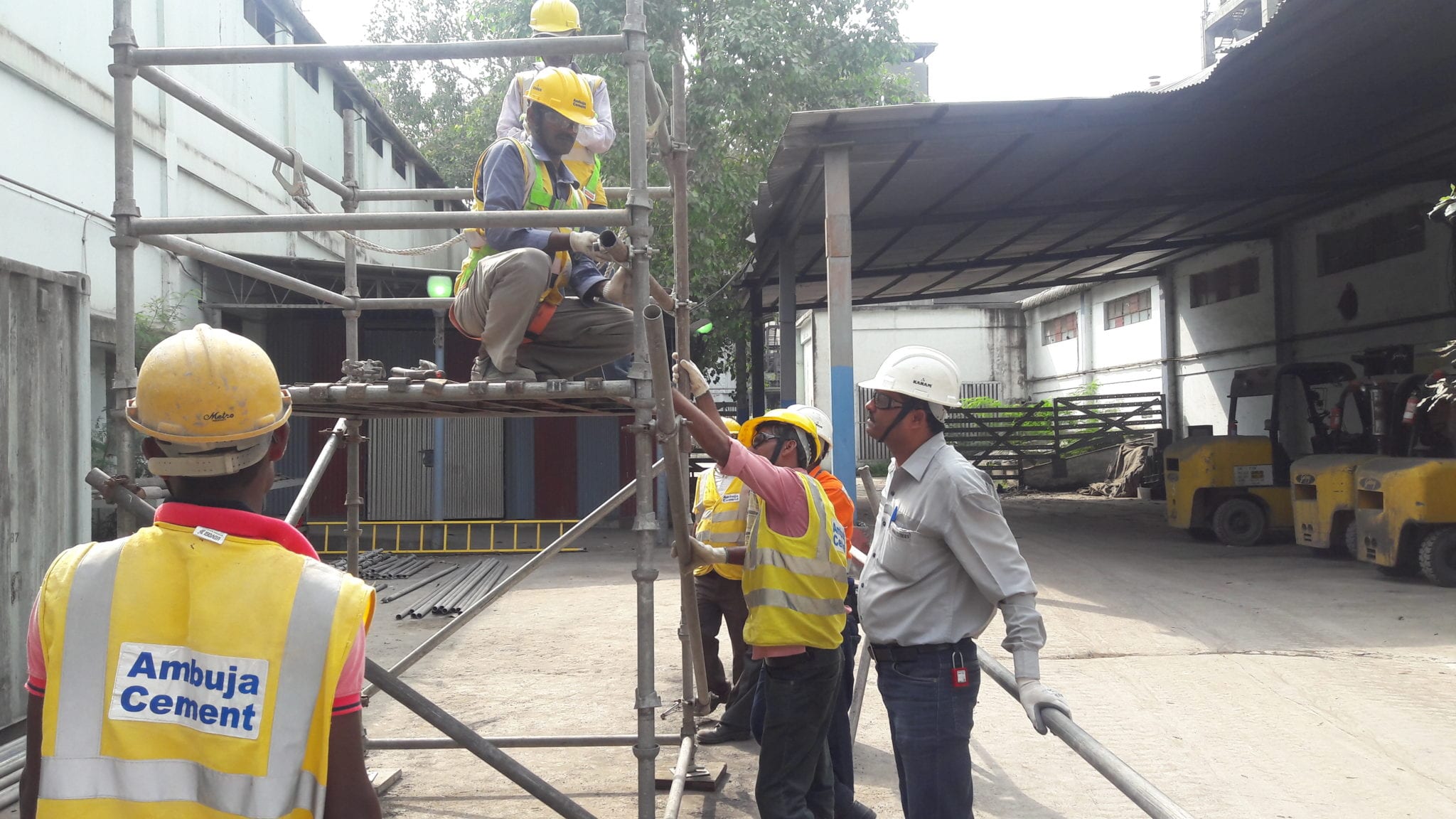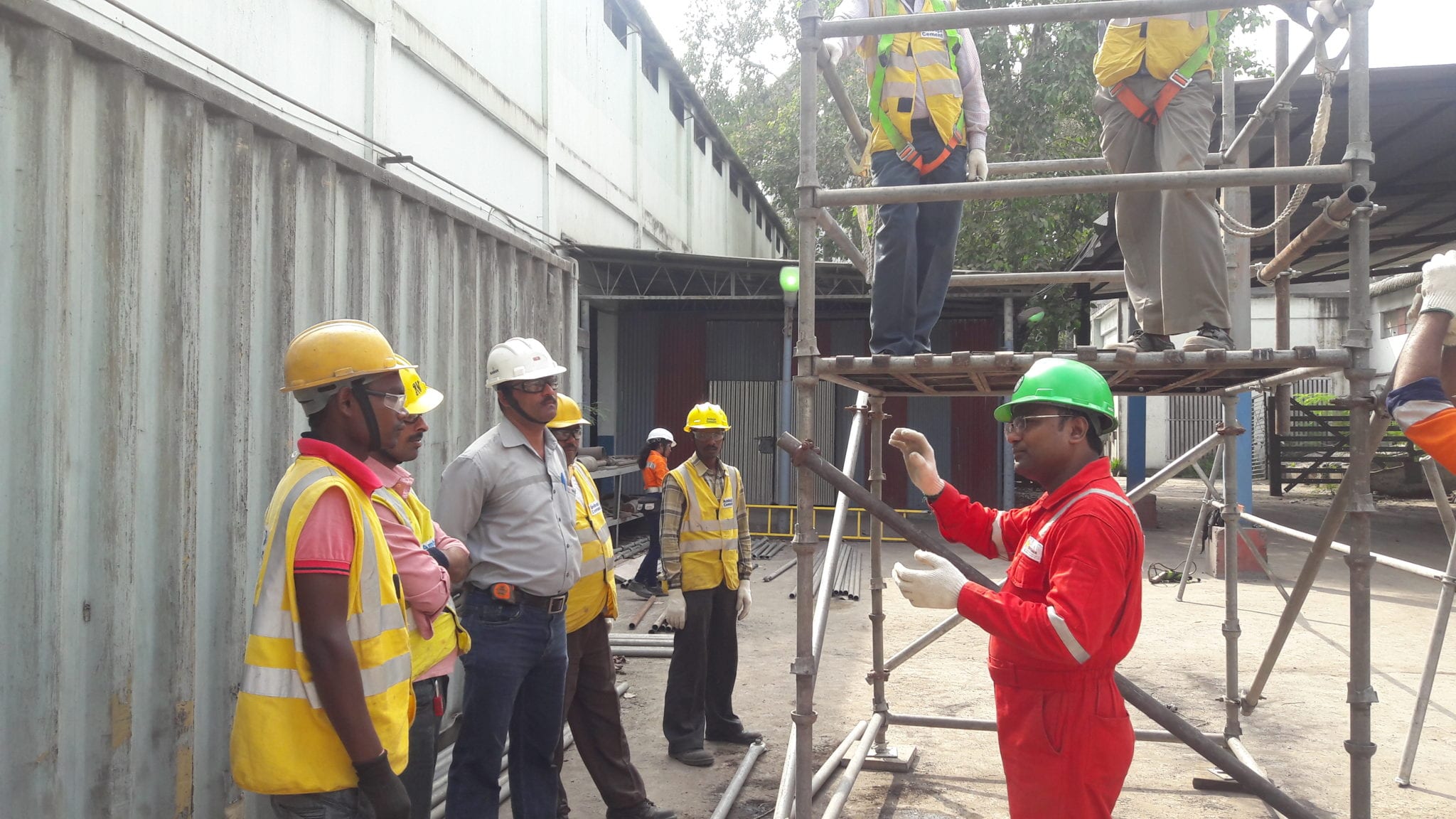 Certified Scaffolding Training
Osha 29 cfr 1926.454
Basic level: 4 day Training
Our Basic Level Scaffold Training course covers the following subjects:
Introduction to scaffolding & various scaffolding standards.
Overview of OSHA and understanding terminology and basic requirements.
Theoretical & Practical learning of different types of scaffolds – Frame type scaffolding, System type (Viz. Cup lock, Wedge lock, Ring lock) scaffolding, Tube & Coupler scaffolding.
Understanding the types & requirements of Bracing.
Understanding the types & requirements of Ties & Scaffolding Anchors.
Understanding the types & requirements of Access Systems.
Learn to prepare Bill of Material (BoM).
This training course will be concluded with assignments and assessment in theory and practical. 
TRAINING SUITABLE FOR:
Scaffolders
Workmen involved in scaffolding activities
Work Planners
Personnel from Plant Maintenance divisions
Procurement technical teams.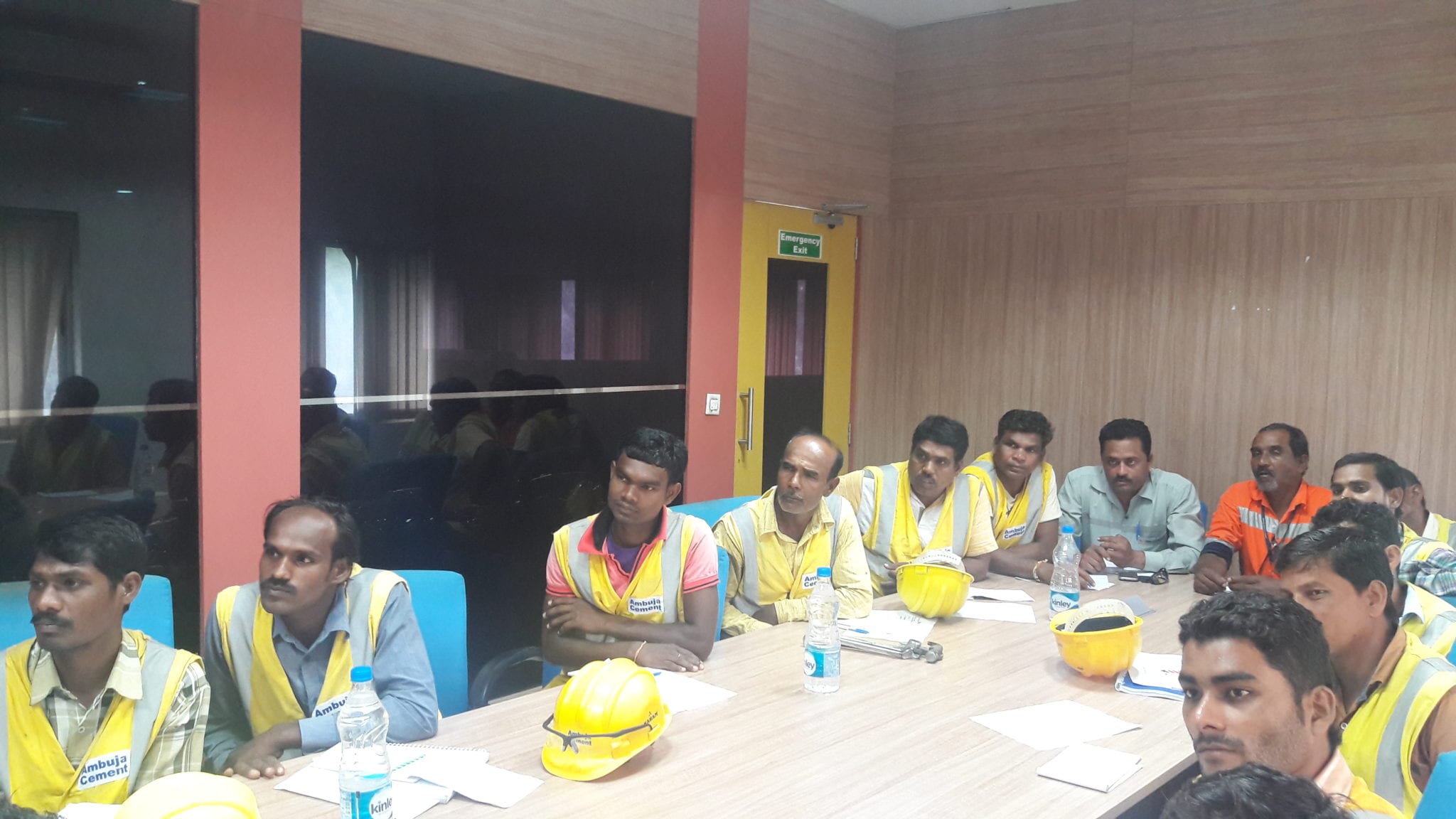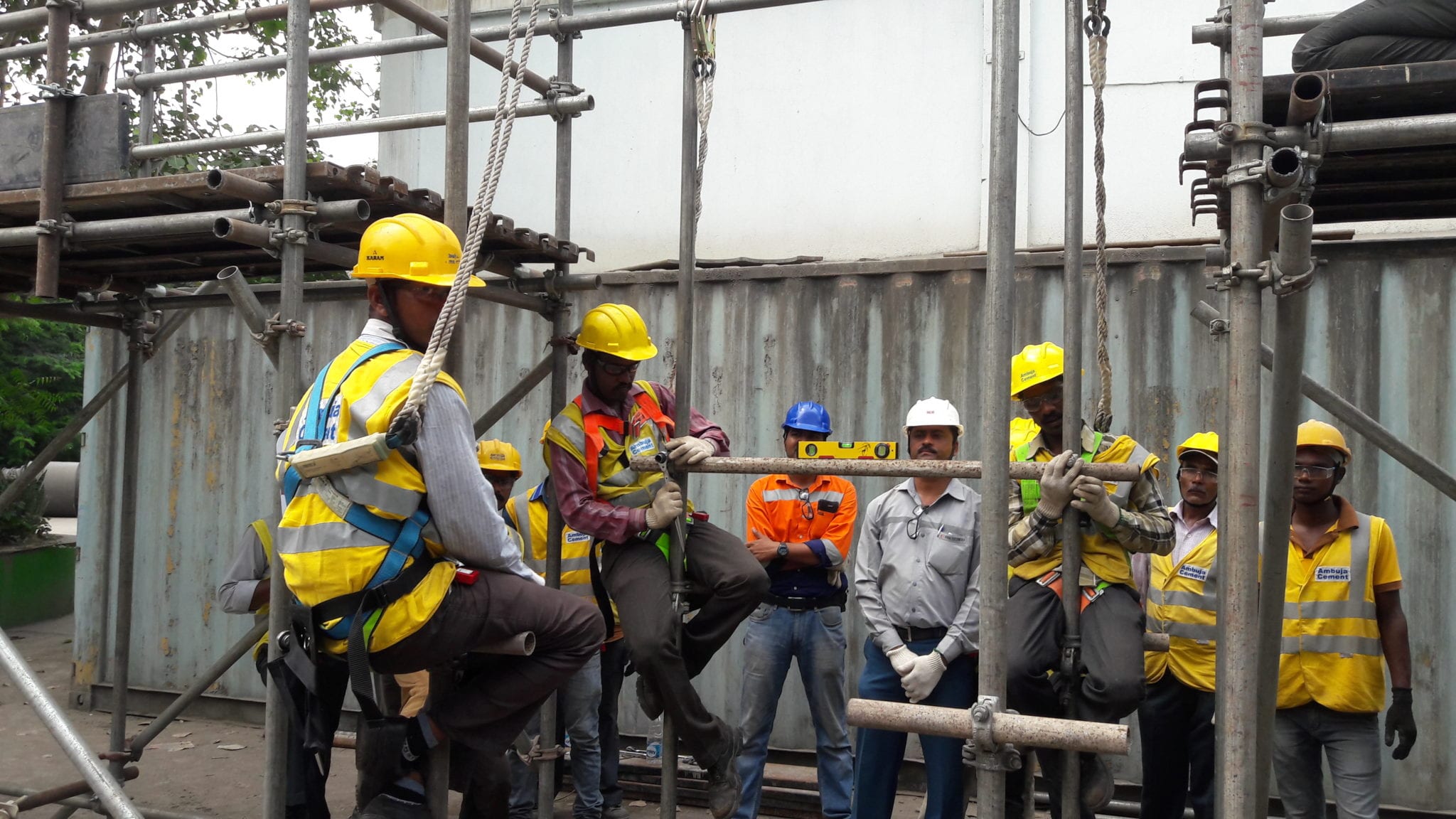 COMPETANT PERSON SCAFFOLDING TRAINING:
OSHA 29 CFR 1926.454
Advance level : 2 day Training – additional after completion of basic course 
Our Advance Level Scaffold Training course allows participants to study the following topics:
Learn Scaffolding Design Principles.
Understanding Dead Load calculations and Live Load requirements.
Understand load distribution of scaffold and leg load calculations.
This training course will be concluded with assignments and assessment in theory and practical. 
TRAINING SUITABLE FOR:
Safety personnel
Site Engineers / Site supervisor / Site In
charge
Scaffold Supervisor & Inspectors
WORK AT HEIGHT TRAINING
1 day Training
Introduction to work at height.
Understanding of Legal and Statutory requirements.
Understanding Hazards and associated risk.
Control measures that can be taken. 
Understanding the hierarchy of controls.
Learning about the different equipment used for working at height.
Understanding safe practices.
Learning about rescue plans
Through this course participants will watch videos to understand work at height better.
Participants will be taken through case studies for better understanding and knowledge of working at height.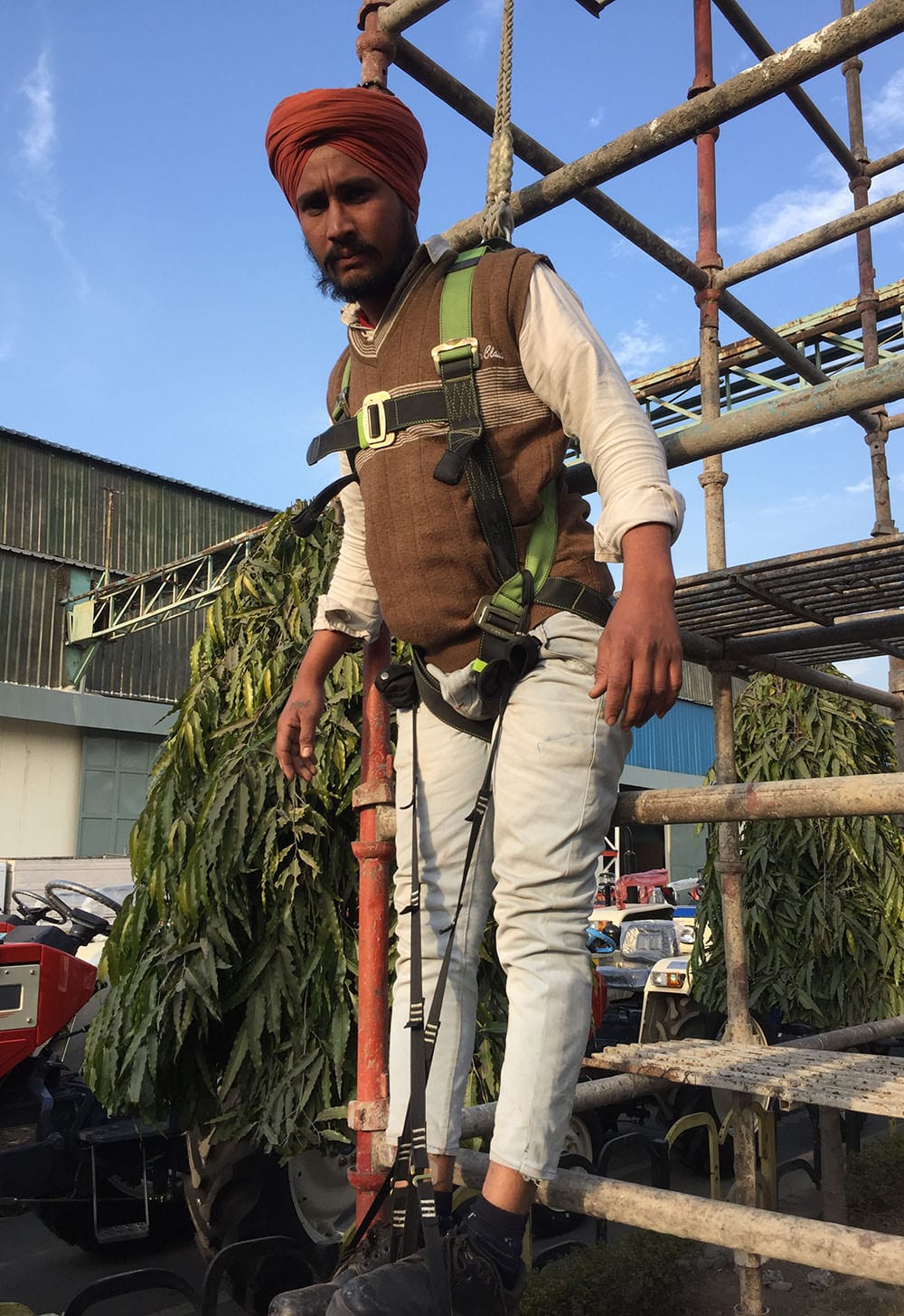 Confined SpacE Entry TRAINING
1 day Training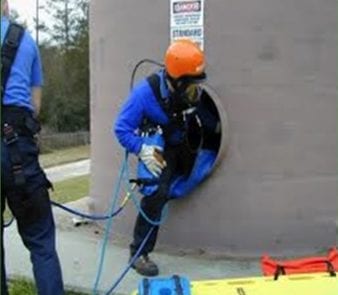 Identification of Confined Space.
Responsibilities of Entrant, Attendant, Supervisor etc.
Ambient Monitoring such as: Oxygen, Toxic, Flammability.
Confined Space Entry Permit.
Confined Space Entry Procedure.
Emergency Procedure.
INDUSTRIAL FIRST AID TRAINING
1 day Training
Responsibility of a First Aider.
Understanding basics of Anatomy.
Learn about primary assessment of casualties.
Develop Life Saving Skills.
Learn Cardio Pulmonary Resuscitation.
First Aid for Bleeding, First Aid for Burns, First Aid for Fracture
Learn how to carry out Dressings & Bandaging.
Learn about transportation of Casualties.